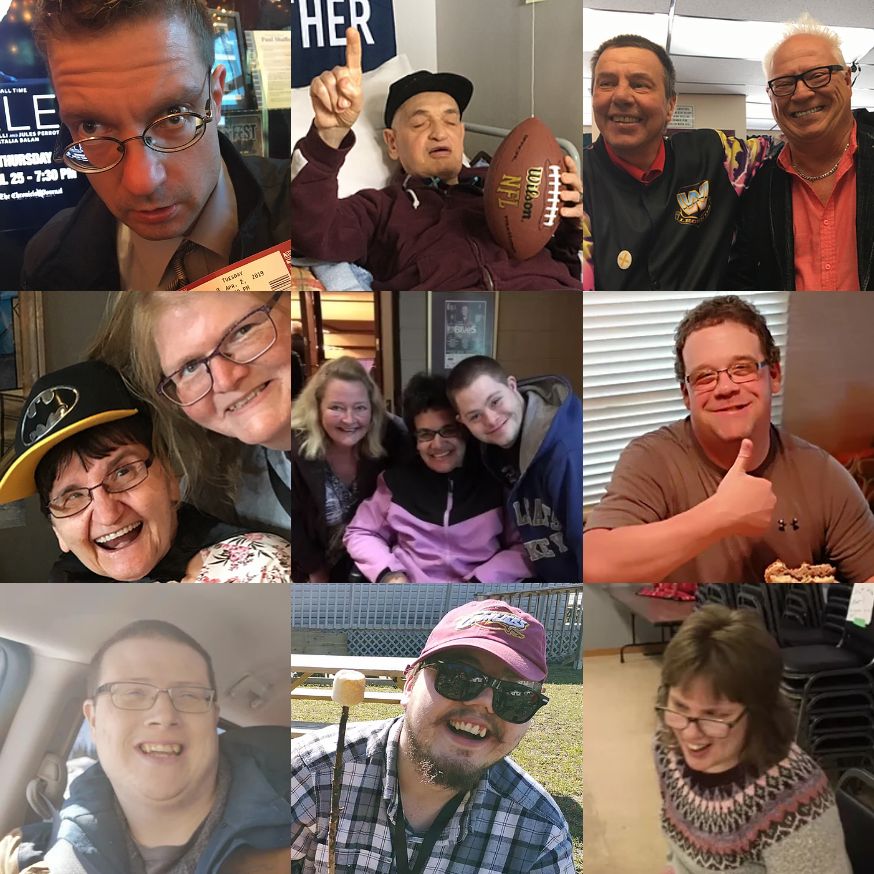 About SGACL
Superior Greenstone Association for Community Living (SGACL) is a non-profit, social services agency that provides residential and community supports to adults with an intellectual disability. We have a large catchment area that is divided up into two districts, the Northshore District from Dorion to White River and the Greenstone District from Nipigon to Longlac.
Services were once provided by three separate organizations located in Marathon, Nipigon and Geraldton. The Marathon and Nipigon organizations merged services early on and eventually amalgamated with Geraldton in the year 2000.
Residential supports were once provided in a 24-hour institution with shared living space. The Developmental Services Act was a turning point in the evolution of Ontario's system of developmental services. It marked the beginning of the shift to a new way of providing services and supports to people with a developmental disability, one which focused on greater independence, social inclusion and personal choice. In 2009, Ontario closed the doors to the last remaining institutions.
Today, a variety of living arrangements and support models are provided through SGACL which enhance all aspects of community living. We are passionate about being a part of the community and we believe everyone has the right to citizenship and a personally rewarding life.
Who We Are
Our Vision
A Meaningful Life: Relationships, Community, Joy, Well-Being.
We recognize the inherent right of all individuals to live a personally rewarding life within their community; to take an active role in planning for, selecting and managing their own supports.
Our Mission
Inspire. Encourage. Empower. Succeed.
All persons have the right to live in a state of dignity, share in all elements of living in the community and have the opportunity to participate fully.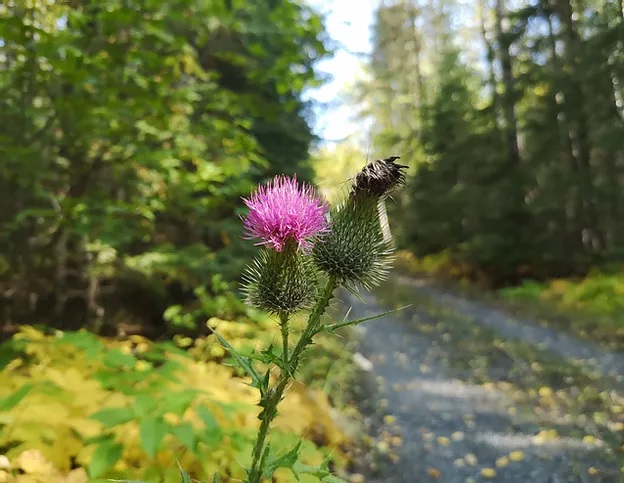 What We Offer
24-Hour Intensive Support Residences
The Intensive Support Residence program (ISR) provides services for people who require 24-hour assistance. People supported by ISR are considered to have complex care needs, a result of physical, intellectual or mental health concerns.
SGACL assists 1-2 people to live in a single home using the framework of intensive case management. The support staff facilitate the creation of a holistic support plan that considers the needs of the person on a physical, social, emotional, and spiritual level. Support staff assist people with their personal care needs and look after the daily responsibilities of running a home. They also work to provide opportunities for people to explore, engage and learn from their community and to nurture relationships with family, friends and acquaintances.
Community Participation Supports & Services
Community Participation Supports & Services (CPSS) focuses on community presence, meaningful participation, purposeful contribution and citizenship. CPSS identifies, creates and promotes opportunities for people to be active participants in activities of their choosing. We believe that everyone has a greater sense of belonging and contribution when opportunities for new experiences are presented. It's all about bringing joy to the journey.
The Family Home Program is another opportunity for someone we support to explore an alternative living arrangement. This is where the person lives with and experiences being a member of a family household with a non-family caregiver.
SGACL is passionate about offering a welcoming, nurturing and safe environment for everyone to call home. We are committed to promoting natural connections by supporting community involvement through social inclusion, individual choice, independence and rights and responsibilities.
The experience of meaningful relationships and new opportunities are rewarding for everyone involved. If you are interested in becoming a host family, please contact us.
Passport Services are available to those who are eligible to assist with recreational activities and community activities. These funds can also be used to develop volunteer/employment skills, to participate in community-based classes, to hire support staff, to travel and to provide temporary respite services for caregivers. At SGACL we have services and supports available for purchase with Passport or personal funds. We do our best to match people with activities that are personally meaningful. Our qualified and experienced staff are well trained in providing supports which foster independence and are socially inclusive.
Please visit the Ministry of Children, Community and Social Services and the DSO websites for more information regarding this service.
To learn more about the application process, please contact Development Services Ontario at 1-855-376-6673 or visit their website.
SGACL offers a Purchased Service arrangement to help meet the needs of the individual, caregivers and other service agencies when other traditional options of services may not be available.
Essentially SGACL will work with the other parties and identify the need(s) of the situation which will then be articulated in a Service Agreement, so all parties understand what they are responsible for.
Purchased Services may include, but are not limited to, recreational activities, wellness checks and medication administration.
To find out more information regarding this service please contact our office at (807) 854-0775 and arrange to meet with staff in person to discuss the program in more detail.
Supported Independent Living
SGACL offers support for people who are seeking accessible and meaningful ways to live in their community. Supported Independent Living (SIL) supports are tailored to the individual and span across a wide range of ages, abilities, interests and life experiences.
People reside in their own homes, either alone or with a roommate, and services are delivered through supports that encourage independence, confidence and citizenship in the community. SIL supports are best suited for those who do not require 24-hours of continuous support and care.
Since we recognize that preferences and skill levels vary, supports must be flexible and person-centred. SGACL offers a high level of staff dedication and investment so that the best possible supports can be provided to each person in order to develop confidence. Opportunities to develop relationships and to be a part of meaningful social experiences help to bring joy and fulfillment to life.
Group Living provides 24-hour support to 3-4 people who reside in the same home. Support staff assist with personal care needs and look after the daily responsibilities of running a home. They also work to provide opportunities for people to explore, engage and learn from their community and to nurture relationships with family, friends and acquaintances.